We live in a world that is getting noisier and noisier.
More and more people recognize that we need silence, not only for our spiritual well-being, but for psychological, creative, and even physical wellness.
But for many of us, silence is elusive. We struggle with noise — both outside and within. And many of us also struggle with "toxic" silence: situations where we find that a kind of silence has been imposed on us (or on others): not the silence of contemplation, but the silence of oppression or rejection.
Our podcast, Encountering Silence, was created to be a forum where people could come together to celebrate healthy silence, take a stand against toxic silence, and explore how best to respond to the noisy world we live in.
The podcast has exceeded our wildest expectations. We have made new friends and strengthened existing relationships. We have learned so much, especially from the amazing dialogue partners who have joined with us — people like Parker Palmer, Kathleen Norris, Richard Rohr, and Barbara Holmes.
It's been a tremendous joy, and as we approach our 1st anniversary, we are excited about what is to come.
But we also are conscious that podcasting requires a significant investment in time, in equipment, and in labor. We have been humbled by what a big job it is. Frankly, if there weren't three of us, we might not have been able to pull it off.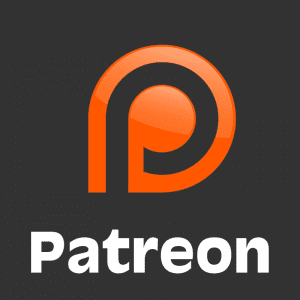 So friends, we want to humbly ask for your help.
Would you pitch in a small amount each month — to help us continue to record and produce new episodes of our podcast?
You can pledge a dollar a month — or $3, or $5. It's all good! Sure, you can give more if you want, but we're just asking for whatever amount it would be a joy for you to give — to help us to continue to produce Encountering Silence.
Patreon.com enables people like you who enjoy listening to our podcast to make a small monthly pledge to support this work.
When you do this, you help us to continue creating the podcast you love — episodes that inform and inspire people about the beauty, splendor, and necessity of freely embraced silence.
You pledge as much or as little as you want. You can change, pause, or cancel your patronage at any time. Whether or not you give, my blog always remains freely available for you and for everyone.
---
Click here to learn more: www.patreon.com/EncounteringSilence
Becoming a patron isn't a one-way street. There are benefits to supporting this podcast — from getting a first look at my work-in-progress to exclusive behind-the-scenes content.
We regularly post video, audio outtakes, sneak peeks, and other exclusive content on our Patreon page — exclusively for our patrons! The podcast itself will remain free for all to enjoy, but we love offering special "goodies" to those who have joined our circle of support.
Most of all: Thank You!
Thank you so much— for your support, your prayers, for listening to our episodes, and most of all, simply for being someone who cares about silence and poetry and contemplation. Together, we are little by little helping to bring about a much needed spiritual revolution!
Yours in Silent Love,
Carl, Cassidy, and Kevin